| | |
| --- | --- |
| You are viewing an outdated report. The latest version of this report was published on December 1st, 2023 | |
ISP Marktanteil Report
October 1st, 2019
Die Untersuchung

Der Bericht über ISP Marktanteile analysiert die Verteilung von Web Servern in unseren Umfragen über verschiedene Internet Service Anbieter (ISP) hinweg. Indem wir die 66271981 Web Server nach Netzwerken der ISP ordnen, über die ihr Datenfluss läuft, erlaubt der Bericht einen Blick auf die Top ISP im Internet. Die folgenden 250 ISP beherbergen die meisten Server in ihrem Netzwerk: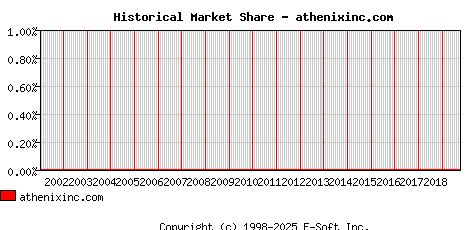 * Wir sprechen davon, dass ein ISP einen Server versorgt, falls sein Name Server den Block der IP Adressen kontrolliert, in der der Server enthalten ist. Da ein großer ISP Subnetze an kleinere delegieren kann, kann ein einzelner Web Server mehrere Male für einen ISP und seine übergeordneten Versorger gezählt werden.
Beginning with the February 2006 data set on which the March 1st, 2006 reports are based, a new algorithm was implemented for determining which webservers are assigned to which ISP. This new algorithm catches a significant number of servers which previously were unable to be assigned to an ISP.